Directors / Contact Information
Michael Childs
Director of Bands, Stephenville High School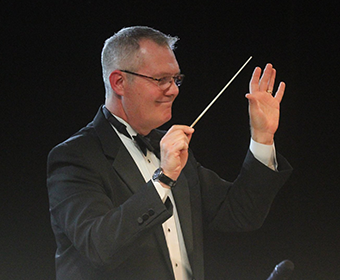 Email: Michael Childs
Phone: 254.968.4141
Michael Childs in his 30th year of teaching, currently serving his 25th year as the director of bands and fine arts department chair at Stephenville High School. His teaching responsibilities include the high school marching band, wind ensemble, jazz ensemble and jazz combo as well as beginner woodwind classes.  Bands under his direction have consistently received UIL Sweepstakes awards and his wind ensemble has twice been selected as a finalist in the ATSSB Outstanding Performance series and the UIL State Wind Ensemble Festival. His jazz ensembles have consistently been competitive, their awards including: outstanding 4A band at the Texas Tech jazz festival and outstanding in class jazz band and combo at the Tarleton Jazz Festival.
Mr. Childs currently serves as the president of TMEA Region 7 and is the Region 7 Texas Band Masters Association representative.  He is an active adjudicator in both concert band and jazz band contests.  Mr. Childs is an active clinician, having served as a presenter at the Texas Bandmaster's Association and conducting region concert and jazz bands.  Mr. Childs continues to be an active performer, playing saxophone in the Tarleton Ultra Club and Langdon Center Big Bands.  Michael is a graduate of Brazoswood High School and received his Bachelor's and Master's degree in Music Education from the University of North Texas.
His professional affiliations include ATSSB, TMEA, TBA, TJEA, and Phi Mu Alpha Sinfonia.  Michael and his wife Stephanie have two children Caitlin & Cameron, both alumni of the Yellow Jacket Band.
Kurt Swisher
Assistant Band Director, Stephenville High School – Percussion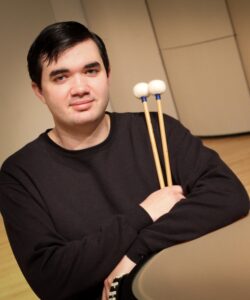 Email: Kurt Swisher
Phone: 254.968.4141
Kurt Swisher is in his 1st year of teaching with the Stephenville Yellow Jacket Band. He will be teaching 6th-12th grade percussion at Gilbert, Henderson, and Stephenville High School.
Originally from Tyler, Texas, he graduated from Legacy High School and holds an undergraduate degree in music education from Stephen F. Austin State University in Nacogdoches, Texas. While at SFA, Mr. Swisher has been a member of the many ensembles, including the Wind Ensemble, Orchestra of the Pines, Swinging Aces Jazz Band, Percussion Ensemble, Steel Band, and the Lumberjack Marching Band. He has served as Drum Captain for the Lumberjack Marching Band and as principle percussionist for the SFA Wind Ensemble and Orchestra of the Pines. He has performed at the TMEA Convention with both the Wind Ensemble and Percussion Ensemble and has competed in the chamber percussion ensemble competition at the Percussive Arts Society International Convention.
Mr. Swisher has performed with notable marching percussion ensembles in the Drum Corps International and Winter Guard International circuits, including Tyler Junior College Indoor Percussion (2017), Genesis Drum and Bugle Corps (2019), The Boston Crusaders Drum and Bugle Corps (2020-2021), and most recently the 2022 WGI Independent World Class champion, Pulse Indoor Percussion.
Prior to Stephenville, Mr. Swisher has taught schools in both Texas and California for marching band and indoor percussion, including Wylie High School, Hudson High School, and Millikan High School. He currently lives in Stephenville with his cat, Cymbal.
Chris Conway
Henderson Junior High Head Band Director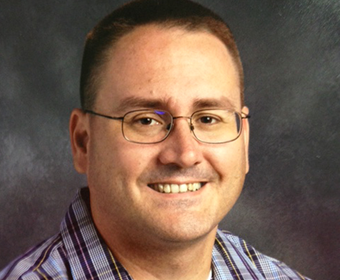 Email: Chris Conway
Chris Conway is currently in his 8th year as head band director at Henderson Junior High.  He has been teaching for twenty-four years and has taught at both the high school and junior high levels.  Originally from Shreveport, Louisiana, Mr. Conway Holds a Bachelor in Music Education degree and a Master of Music degree from Northwestern State University in Natchitoches, Louisiana.
As a student, Mr. Conway served as the head trombone section leader for the "Spirit of Northwestern" marching band, performed with the Natchitoches-Northwestern Symphony Orchestra and NSU's top concert band the NSU Wind Symphony.  He was a member of Phi Mu Alpha fraternity, Phi Eta Sigma and Kappa Delta Pi honor societies and served as a senator for the university's Student Government Association.
As a teacher, his ensembles have consistently received superior ratings at UIL Concert and Sightreading contests, festivals and marching competitions.  As the head director of Tenaha High School, his bands made it to the UIL State Marching Band Contest and finished 1st in the state of Texas in the ATSSB Outstanding Performance Series for 1A high schools.
As a professional musician, he has performed with the Bill Causey Big Band, Sounds of Swing Big Band and Centenary Summer Concert Band.
He has served as a UIL adjudicator and clinician throughout Texas.   He currently serves as the Middle School Band coordinator for Region 7, is an active member of the Texas Music Educators Association, Association of Texas Small School Bands, and the Texas Music Adjudicators Association.
Mr. Conway lives in Stephenville with his wife Janine and their two boys.
Gregory Copeland
Assistant Band Director, Stephenville High School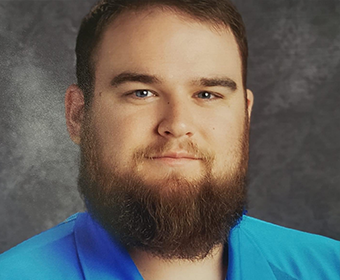 Email: Gregory Copeland
Phone: 254.968.4141
Gregory Copeland is currently in his 5th year with Stephenville and is the Assistant Director at Stephenville High School.  He graduated from Connally High School, attended McLennan Community College, Tarleton State University, where he graduated with both a Bachelor of Music Education and a Master of Music Education degree.
As a student, Mr. Copeland served as major of The Sound and The Fury, the Tarleton State Marching Band, performed with the Tarleton State Wind Ensemble and Symphonic Band, the Waco Community Band, and the McLennan Community College Wind Ensemble.  Notable performances include the New York Showcase in Carnegie Hall and the McDonald's Thanksgiving Day Parade in Chicago.  He also served as interim athletic band director during the Lone Star Conference Basketball Tournament, helping push the Tarleton Texans to win the Lone Star Conference Championship game.
As a teacher, he took his ensemble to Concert and Sight-Reading Contest twice and received superior ratings each time, and most recently a Sweepstakes Award.  He also works as the assistant to the percussion director and the Stephenville Indoor Drumline, which took top marks at competitions over the last 5 years.  At the 6th grade level, Mr. Copeland teaches Trumpets and Clarinets.
Mr. Copeland lives in Stephenville with his wife, Ariel, who teaches music at DeLeon Elementary, and their four pets, Balto, Ellie, Loki, and Navi.
Stephanie Childs
Color Guard Director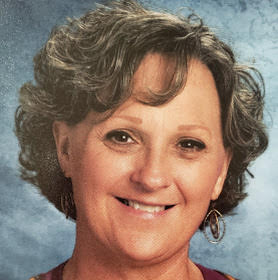 Email: Stephanie Childs
Phone: 254.968.4141
Stephanie graduated from Oklahoma State University in 1999. She's been teaching color guard/winter guard for 36 years and 22 of those have been with Stephenville! She is currently on her 17th year in teaching Kindergarten with Stephenville ISD and loves making an impact in the hearts and minds of her growing students. Stephanie has been married to Mike Childs for 22 years and they have two children, Caitlyn and Cameron who are grown but BOTH are proud YJB alumni!
Audrey Lowe
Assistant Band Director, Henderson Junior High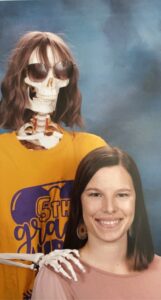 Email: Audrey Lowe
Phone: 254.968.4141
Audrey Lowe is the assistant junior high director at Henderson. She graduated high school from Alvarado in 2015 and graduated college from Tarleton State University in 2020 where she majored in music education. As a student she performed in the symphonic band, wind ensemble, jazz band, trumpet studio, and The Sound and The Fury marching band. Prior to graduation she worked at school in surrounding area as a marching tech and provided private trumpet lessons.
She is currently on her 3rd year teaching and has taught both band and elementary music. She lives in Dublin, with her husband Tember and their 2 dogs.